Evolve EV Iron/Sulfer Filter
Water Filtration Products for Your Home
Well Water Doesn't Stand A Chance Against Our Iron Filtration Systems!
Evolve Series EV-AIR models are designed to be the most versatile filtration systems available. Whether your home suffers from rust stains, odor, foul taste, acidic water, or organic particles, there is an Evolve Series EV-AIR filter perfect for you.
Call Advanced Water Treatment at 810-231-2332.
Our Evolve Series EV-AIR models use a unique air-induction process that oxidizes dissolved iron, manganese or sulfur into solid particles. This greatly enhances the effectiveness of the filtration process for an efficient and environmentally friendly system. Your water is unique, so don't choose just any filtration system. We will customize your filter with the media that best fits your water issues. You can be confident that you have the correct solution to fix your problem water once and for all.
Prevent Bacteria With Ozone*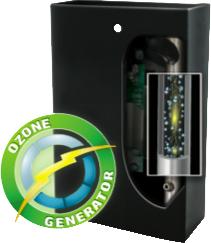 Download Product Literature
As your professional Evolve Series dealer
we can help you pinpoint your specific water problems and customize the system that's perfect for your individual household needs.