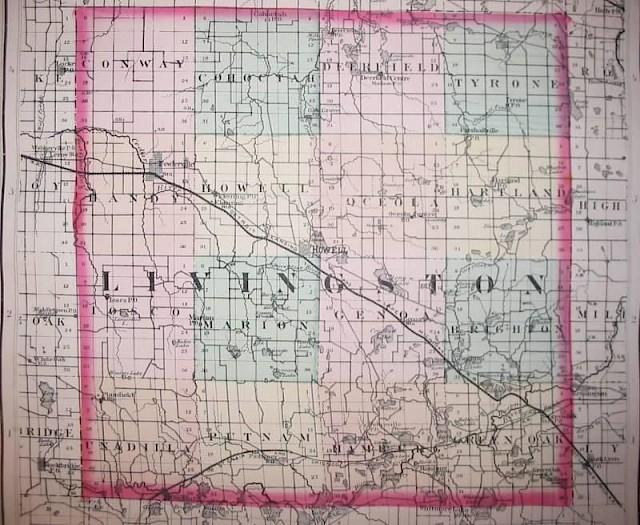 In recent months I have had several customers contacting us here at Advanced Water Treatment in regard to skin issues and varying degrees of eczema and rashes. The one thing that all of these customers have in common is that they had recently moved from a home with well water into a home with city water.
Many people in Livingston County have had this experience due to the fact that their skin has become accustomed to well water which is free of harsh additives such as chlorine and fluoride.
Although city water is pretty safe to consume, it can have some unpleasant odors and skin irritations, especially if your body and skin has not been consistently exposed to treated municipal water. Advanced Water has been able to help many customers with skin and intestinal issues since moving to city water.
Some of those customers reside in Brighton, Hartland, and Howell. Most recently, we have had three in Howell and one in Brighton that has opted to install our EVRC city water treatment system. This system helped relieve them of the smells, skin issues and internal issues that they were struggling with due to the introduction of city water. One of the customers from Howell had our EVRC unit installed 2 months ago. They also opted to have our Ultrowater reverse osmosis drinking water unit installed, as they were spending a ton of money on bottled water. They commented that their stomach issues almost immediately disappeared once we had installed the appropriate water treatment system for their needs. The two other customers in Howell were so relieved that their eyes and lungs had stopped burning after they got out of the shower. When heated, chlorine can have an astonishing effect on the body
Another misconception about city water, whether it is in Brighton, Hartland or Howell is that the water doesn't need to be softened. The WQA states that water over 4 GPG hard should be treated with a water softener. The WQA also states that the water in your home should not have chlorine in it. The chlorine in the water is only to protect the water from contamination while it is in the distribution system. The water in these Livingston County cities comes from the ground, just as it would if you had a well at your home. The water in Howell is generally right around 7 grains hard. The chlorine content when tested usually varies between 0.3 ppm to 0.7 ppm. The water in Hartland typically runs about 27 grains hard with about 0.5 ppm to 1.0 ppm residual chlorine. In Brighton, I find that the water is about 23 to 27 grains hard with 0.3 to 0.7 ppm residual chlorine. Both of these contaminants are potentially harmful, not only to your body but your appliances as well. Why not remove them both with a single unit?
The EVRC city water treatment system will remove chlorine, soften the water, and provide you with the benefits of cleaner, clearer water throughout your entire home. Livingston County is not the only area with this increasingly common issue. Surrounding counties, such as Genesee, Oakland and Washtenaw have similar water composition.
Cheers to better water, and a better quality of life!